Custom Silver Name Pendants
Purchasing a loved one a custom name necklace is a great way for you to convey how much they truly mean to you. They will be very appreciative that you had jewelry personally customized just to fit their personality and style. Personalized jewelry not only does that but it is also stylish and trendy. Whoever that loved one is in your life and no matter what the occasion, you are sure to surprise them with a piece of jewelry that they will treasure for years to come. And if they love silver they are in luck because we have lots of ideas! Here are some ideas to help you decide what piece of silver name jewelry is best for them.
Dog tags are a very common pendant used for personalization. One idea would be to have a solid silver mini dog tag with the person's name engraved vertically in the center of the necklace. In many cases, this has the name of someone that means a lot to the individual that you are giving it to. These are typically very reasonably priced and make a great gift for a mother, wife, or child of someone who is serving or has served in the military.
When it comes to silver pendants, it is okay to think outside of the box and get a little creative. If you have a guitar player in the family, you can purchase a pendant that is shaped like a guitar pick. This can be engraved with the person's name or maybe a favorite lyric or saying. You can even get matching pendants for a husband and wife. This is a fantastic and truly unique gift to give a guitarist or other musician in your family. You truly won't find anything like it anywhere else.
Another idea for a silver pendant necklace is one that has the individual's name as a pendant. These are typically written in elegant cursive writing and go from one end of the clasp to the other. Another option would be to create a heart pendant that has the names of two people such as a married couple or two best friends. This is a very meaningful way to say to show someone how much they mean to you by creating something truly personal as well as inspiring. This is a piece of jewelry that they will keep for many years to come.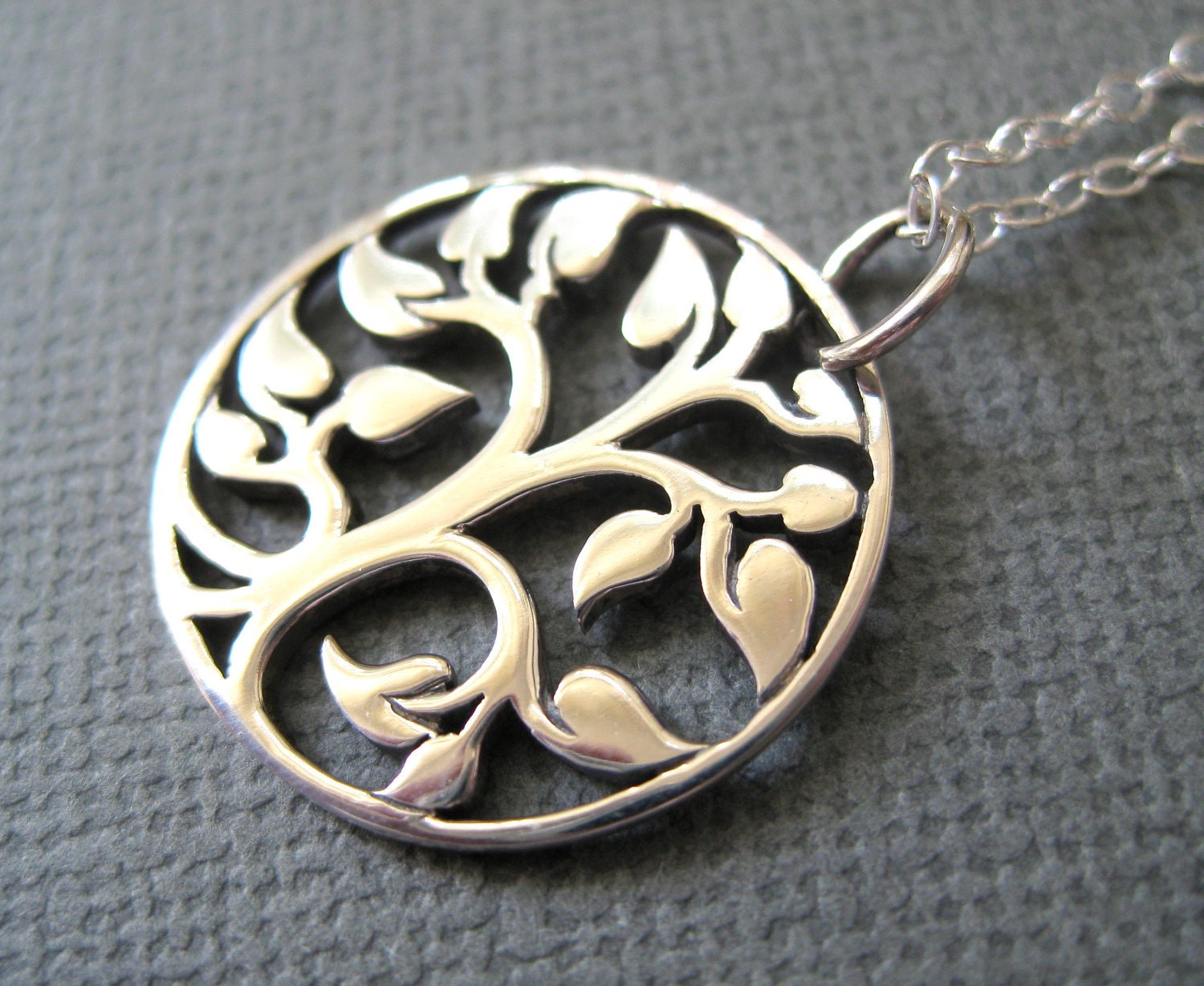 When it comes to creating a meaningful piece of jewelry for someone, you sometimes have to get a little creative. A silver name necklace is always a beautiful choice but there are other ways that you can personalize that gift and make it more beautiful and jaw-dropping.
Diamonds and other gems are also a great addition to any piece of jewelry. Diamonds look beautiful embedded into silver jewelry. The most important thing is to be creative and personal and your loved one will be sure to love, cherish, and appreciate the gift for many years to come.